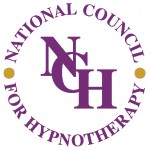 Hypnotherapy
Hypnosis is a natural way to address psychological or physiological issues, with particular benefits in any issues where stress is involved or if a client is feeling "stuck". It is often described as a dream like state which most people find enjoyable and relaxing.
Most people are aware of the use of hypnosis to help with smoking cessation, weight management and phobias, but the range of issues where hypnosis can be helpful is much wider than this. From relaxation and confidence building to physical problems such as IBS, hypnosis can help resolve difficulties where other approaches have been unsuccessful in the past.
Counselling and hypnotherapy can be used separately or together to address a wide range of issues. Hypnotherapy is usually a more structured or directive approach than counselling. The initial exploration of your reasons for requesting hypnosis can be enlightening, and ensures that the positive suggestions used during trancework help you move towards positive change.
An initial hypnotherapy session usually lasts for one and a half hours with subsequent appointments one hour.
Charges for hypnotherapy are £75 for an initial session and £50 for subsequent sessions. Hypnotherapy for smoking cessation normally requires a single session: the fee for this service is £150.