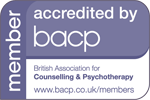 Individual and Relationship Counselling
I work with individuals and couples who have experienced difficulties with many different issues. Counselling can help to gain a sense of perspective in your life and see issues more clearly.
Becoming clearer about your feelings can help you to make difficult decisions and come to terms with difficult or upsetting life events happening now or in the past.
Understanding repeating patterns in your life can also help you to change these patterns if that seems helpful. Becoming more aware of your thought patterns and learning how to be kinder or more compassionate to yourself can feel liberating.
Relationships can be difficult. Even the best relationships take hard work and lots of effort at times. Other times real life just takes over and it seems that your relationship has got a bit lost or bogged down. Lots of couples are surprised to find that disagreements don't always need to be resolved but the relationship itself needs to be nurtured and repaired. If you feel that something is preventing your relationship from being as good as it can be, it can be helpful to work with an experienced therapist - even for a few sessions. An independent person can help you find the blind spots which might be causing the problems, and work out what patterns you have in your relationship, giving you the chance to chance things for the better.
All of the reasons that bring individuals into counselling become more complicated when 2 people are struggling together. Finding a way to work together through life's challenges rather than against one another can make a huge difference. If one or both of the partners in a relationship have experienced trauma, it can be difficult to find ways to reconnect to one another. I can help find that safe place to enable you both to find a more positive way to move forward.
Appointments are usually 1 hour long and 1 week apart, but this can be fortnightly or monthly. Much of the "work" happens between sessions when things may start to make sense or fall into place. Sometimes clients change things in their lives and the next session may be spent on how those changes feel.
Fees are £60 per hour.
I also offer Person- Centred Counselling Supervision.
Fees for supervision are £60 per hour with reduced fees for counselling students.